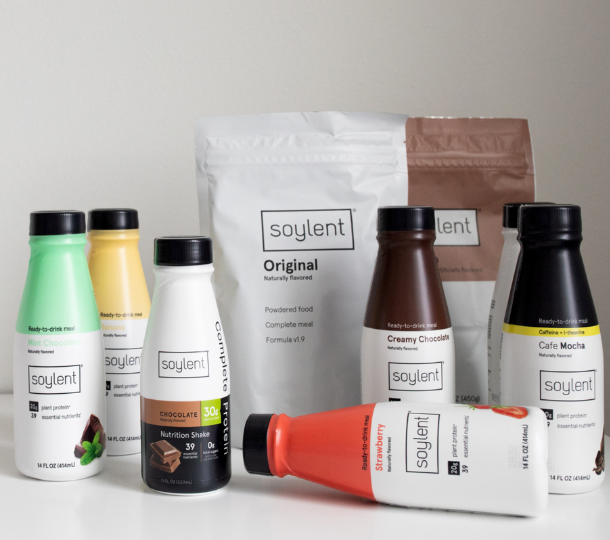 Nutrition For Every Body
Caring for patients and clients with different health goals can make recommending the right nutrition supplement overwhelming. Feel confident in your recommendation by getting to know Soylent — a flexible nutrition shake that can be used for weight management, filling nutrition gaps, or as that first step towards making better food choices.
Obstacles to Recommending a Nutrition Supplement

Overwhelming amount of options in the market, many lacking complete nutrition
Lack of time to learn about multiple nutrition supplements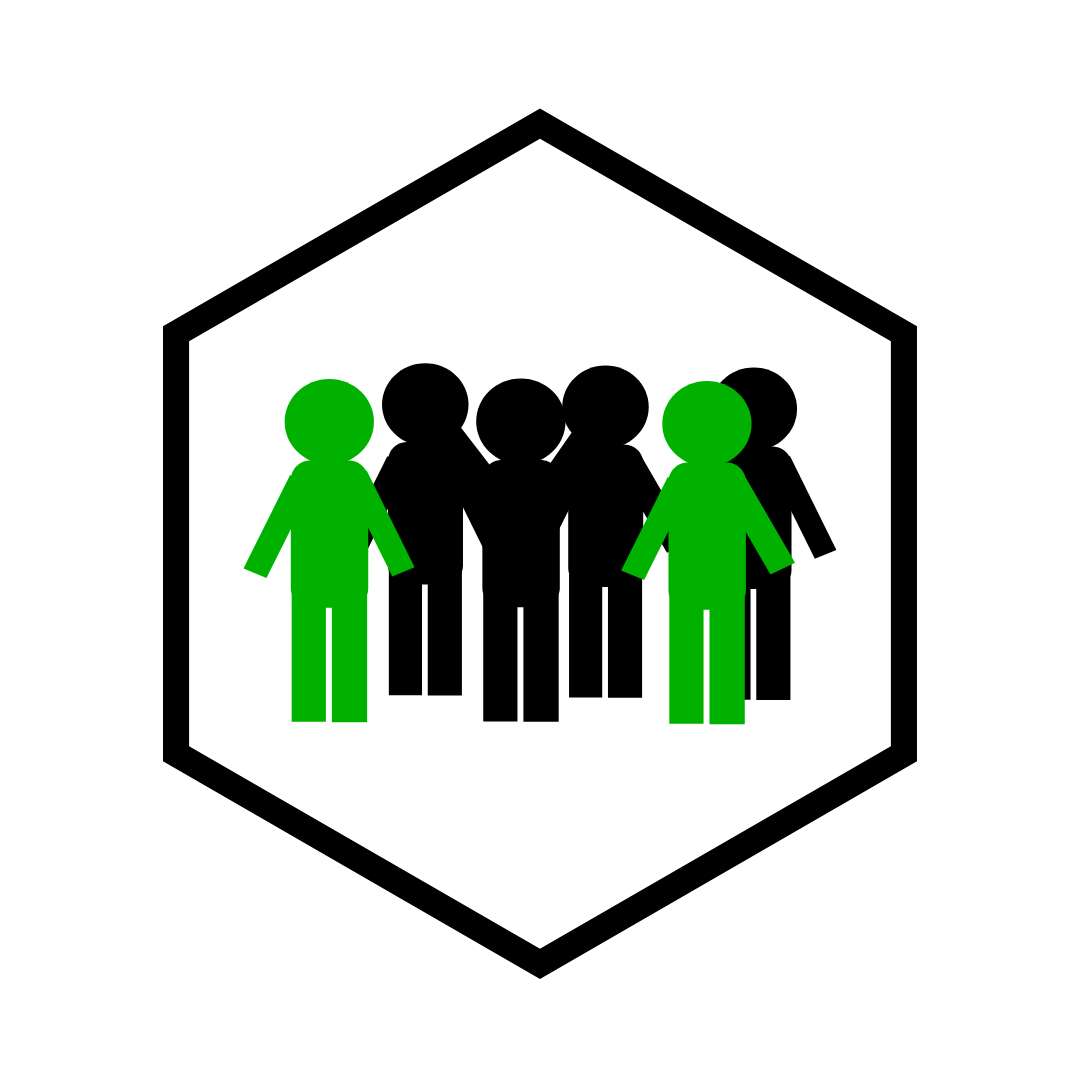 Caring for multiple patient populations with different health goals

Knowledge about how to help patient incorporate the product in their day
Fatigue from limited flavor choices in the market
Confidence in Recommending Soylent
Why?
Lack of time, limited culinary skills, appetite, difficulty in sticking to a consistent diet, or nutrition-knowledge deficit can be reasons a patient may benefit from incorporating Soylent.
What?
Soylent is a complete nutrition shake that can be used by patients working towards different health goals.
Who?
Soylent can be recommended to weight loss, weight gain, or weight maintenance patients or clients. Soylent products are also appropriate for individuals working towards a healthier diet or trying to fill nutrition gaps in their day.
When?
Soylent can be used as a daily meal replacement to support weight loss goals, a quick on-the-go meal option on busy days, a supplement to add extra calories and protein to a diet, or to hold active clients over until their next meal.
Enjoyed by thousands. Over 8,000 5-star reviews on Soylent. Click below to see honest and unfiltered opinions from our users on taste, how they use Soylent, and how it helps them achieve their nutrition, wellness, and fitness goals.
learn more
Why Recommend Soylent?
Patients and clients look to their trusted healthcare professional to help navigate the busy nutrition supplement market. Feel confident in recommending a product that provides complete nutrition – plant-based protein, vitamins and minerals, and better-for-you carbohydrates.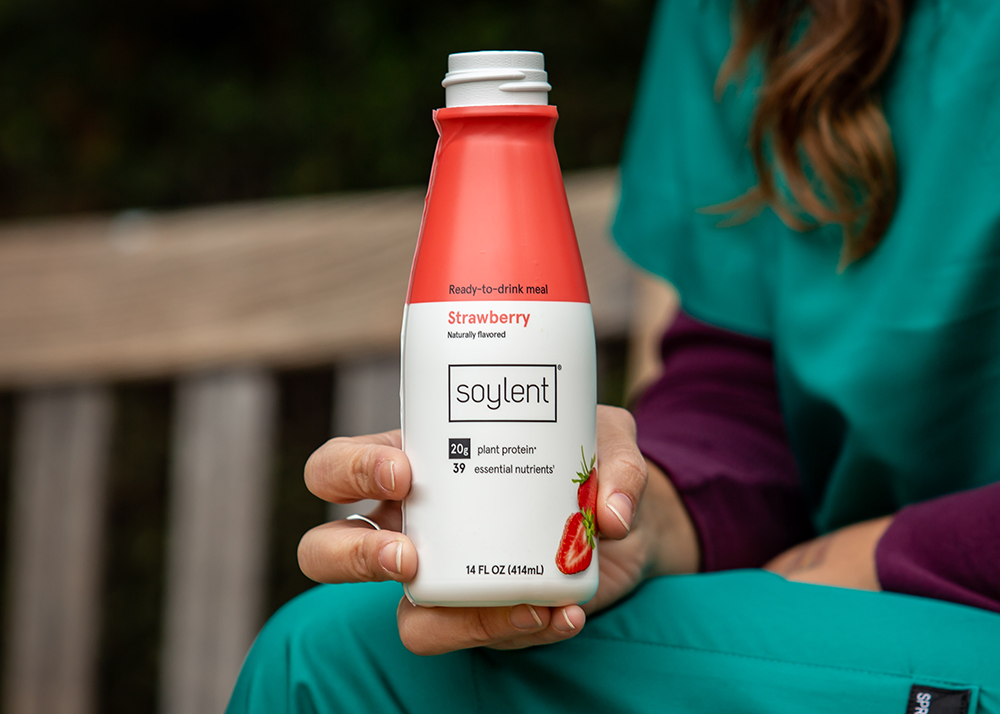 What's Inside?
Soylent means complete nutrition — innovative, science-based, and sustainable. We engineer our products to deliver complete plant based protein, healthy fats, and essential nutrients in convenient and affordable formats that are both good for you and the planet.
(Click the icons below to learn more!)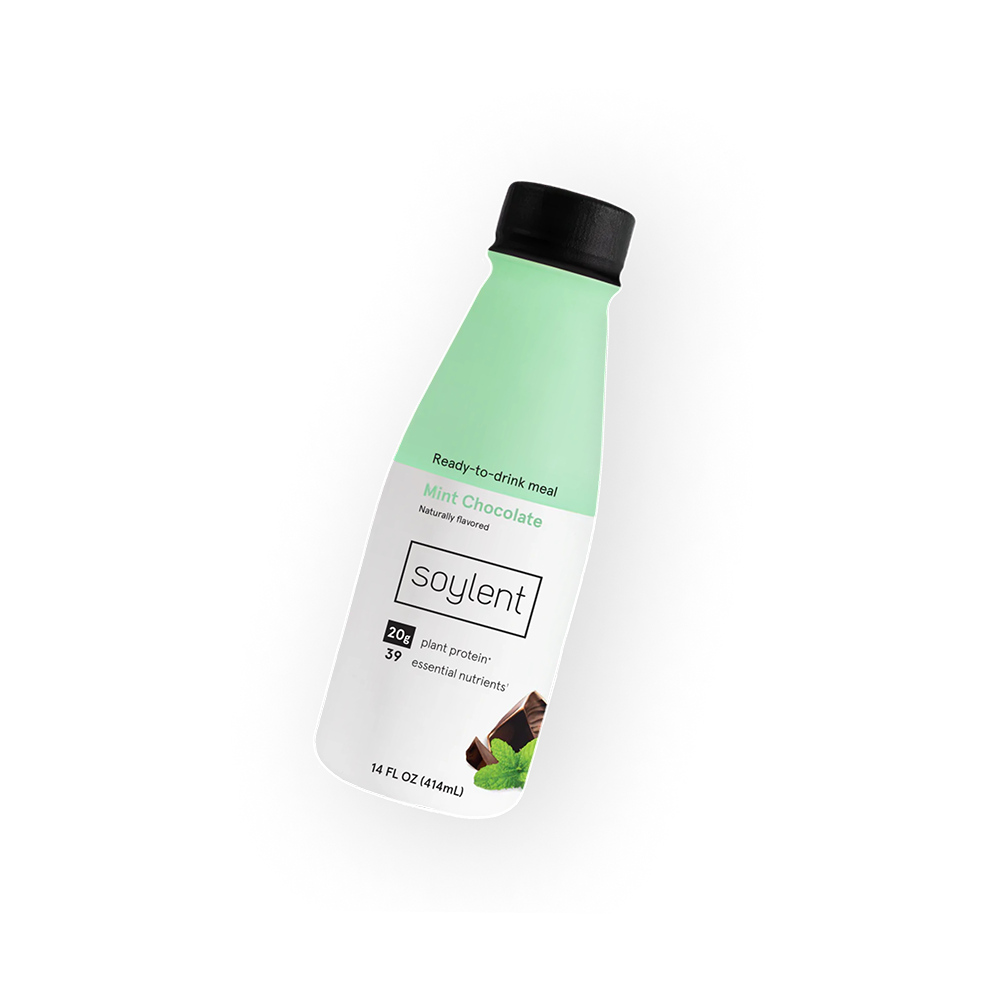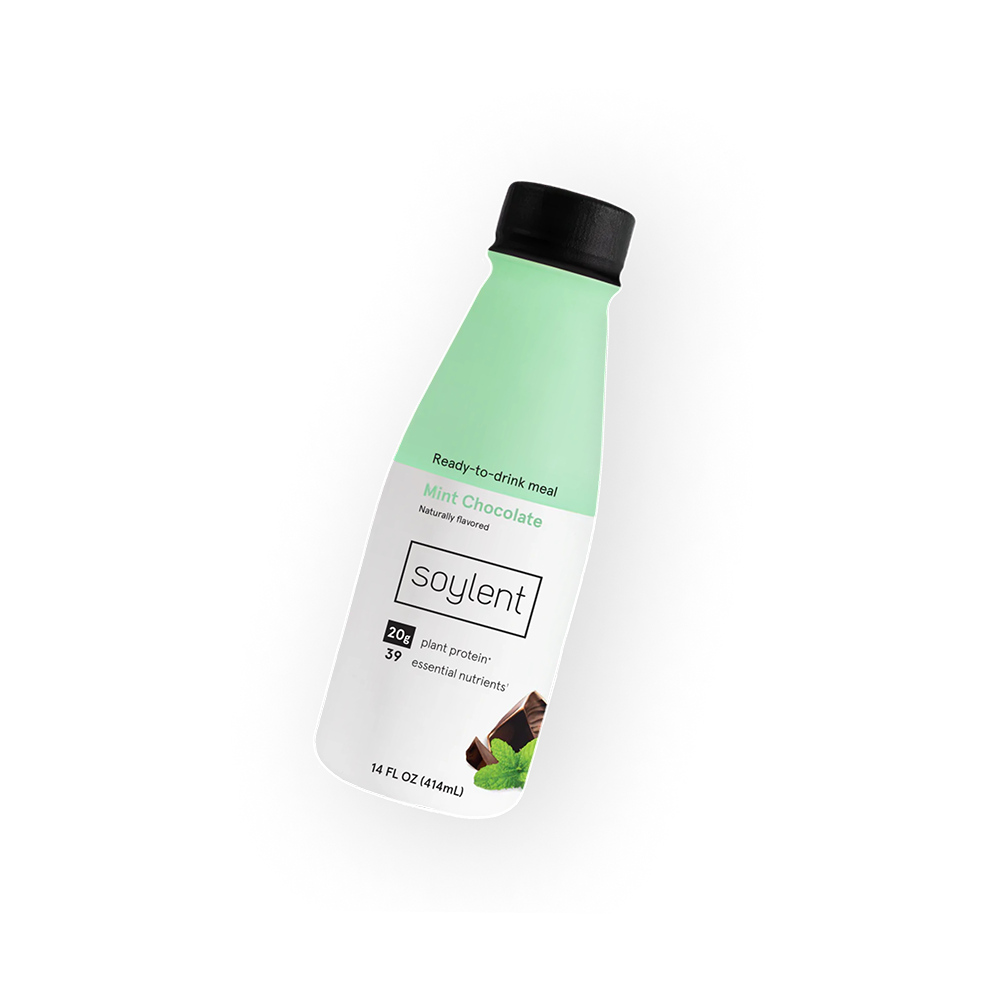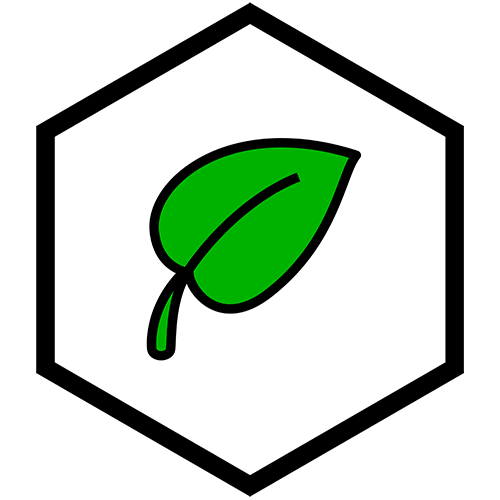 Contains 20 grams of plant protein that are easy to consume during busy days
Low Sugar & Slow Burning Carbohydrates
Only 1 gram of sugar and low glycemic index carbohydrates – an advantage for patients mindful of blood sugar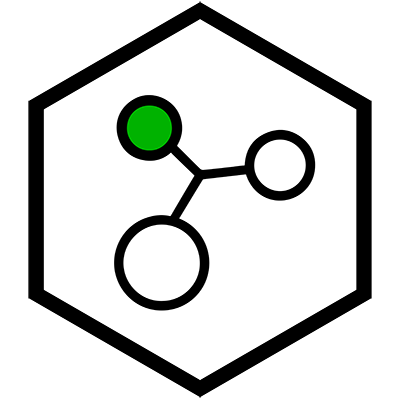 Fill nutrition gaps with 28 vitamins and minerals in one convenient shake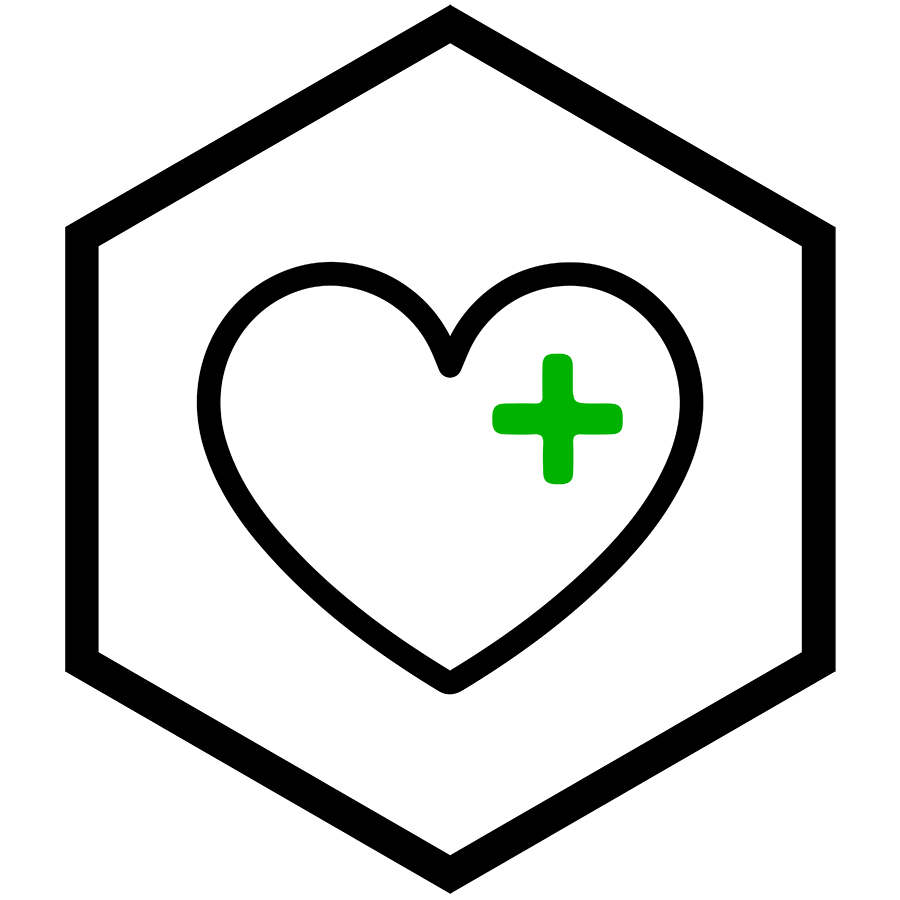 Fats from Plants
A combination of omega-3 and omega-6 fatty acids to help support satiety while providing energy
Frequently Asked Questions
How should I recommend my patients or clients use Soylent?
A daily meal replacement to support weight loss
A convenient source of protein to add to any meal
A midday supplement for patients looking to add calories to their day
A midday snack for active patients to hold them over until their next meal
What patients or clients would benefit from Soylent?
Soylent can be used by patients with different health goals whether it be weight loss, weight gain, or those looking for a balanced meal replacement on busy days. 
Can my patients still take a multivitamin since this product contains 28 vitamins and minerals?
Soylent products do contain a vitamin and mineral mix that can help meet the Daily Value for 28 vitamins and minerals. However, consuming a shake alone will not meet 100% of the Daily Value for all vitamins and minerals, so a multivitamin can still fit into your patients' diets. We recommend examining your patient or client's overall diet to see what supplement options are most appropriate for them. 
What time of day should I recommend that patients/clients use Soylent?
Soylent shakes can be consumed as a meal or snack at any hour of the day. Breakfast is a great time to recommend a Soylent product since some people struggle to find a protein-rich breakfast option in the busy morning hours. It is also a convenient option to replace high calorie drive-through lunches that a weight-loss patient struggles to cut out each day.
Should my patients pair a food with Soylent or consume it by itself?
In terms of weight management, a healthcare professional should assess an individual's calorie needs, activity level, and weight goal to determine whether Soylent should be paired with additional food for a meal or be consumed alone.
Are Soylent products an option for pre or post bariatric surgery?
The Soylent Complete Protein shake containing 30 grams of protein can be a good option before or after bariatric surgery to help patients meet their protein goals while being mindful of total carbohydrate intake. 
Can my patients with diabetes drink Soylent?
With only 1 gram of sugar and the remaining carbohydrates coming from low glycemic index carbohydrates, Soylent Complete Meal shakes can be a convenient meal option for patients with diabetes. 
Learn More
Complete Nutrition vs. Fad Diets
Focusing on consuming an abundance of nutrients from quality sources, such as plants, is an evidence-based way to build sustainable healthy dietary patterns that last and to ensure your body is getting enough of what it needs to stay healthy.
READ MORE >
What is 'Complete Nutrition'?
Soylent products are classified as "complete nutrition" because they contain protein, healthy fats, slower digesting carbohydrates and a comprehensive dose of vitamins and minerals.
READ MORE >
What Makes Up a Balanced Diet? Foods to Eat All the Time
Consistently eating a balanced diet will create a meaningful sense of health and overall wellness in your life. Eating healthy foods specifically benefits your gut, which plays a consequential role in your happiness and mood. 
READ MORE >