Easy, Small Steps To A Healthy Lifestyle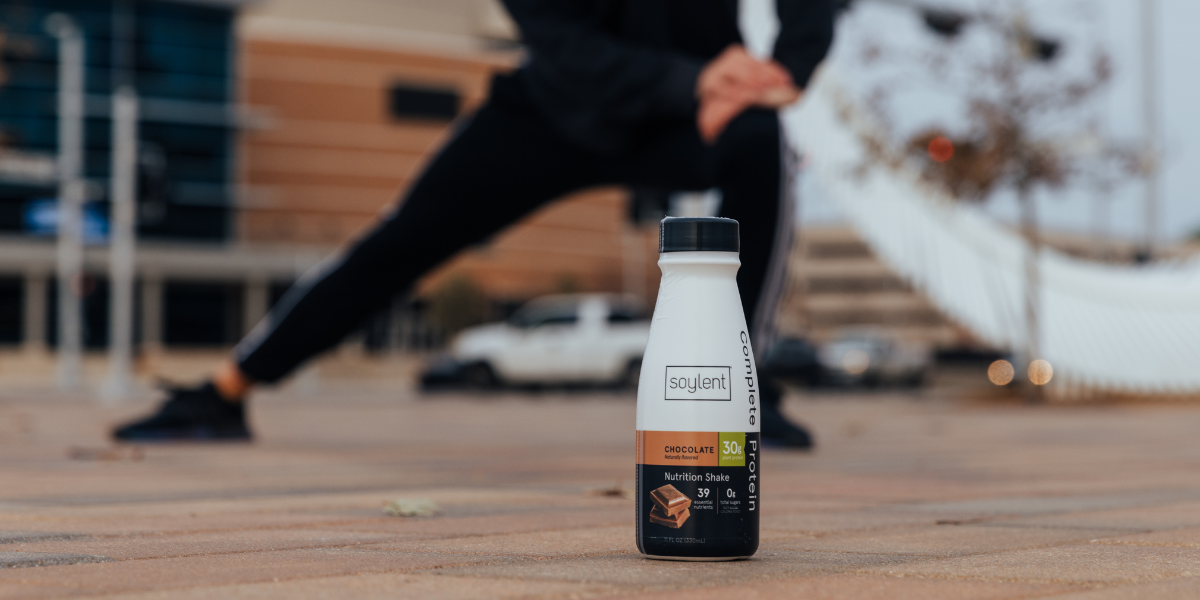 Working towards a healthier lifestyle can seem daunting at times. You may think you need to stop eating your favorite foods, hit the gym every day, or have a perfect week of meals planned to be successful. This can be stressful and deter you from starting your journey to a healthier lifestyle in the first place. Instead, implement small, tangible actions that will set you up for success:
Target your hardest time of the day
Many people have a time of day when they may overeat, choose to eat quick, unhealthy options, or even skip meals. This could be a result of being too exhausted to cook, short on time, or on-the-go with no other option. Turn this obstacle to better nutrition into an opportunity! Start by adding a meal replacement shake like Soylent at your "weak" time of the day. Lots of people are short on time in the mornings so if you find yourself skipping breakfast regularly make sure you have nutrition shakes on hand so all you have to do is open and enjoy.
Consuming part of a Soylent, or another healthy snack, between meals is also a great way to help minimize ravenous hunger that can cause you to overeat at the next meal.  Focusing on improving one time of day can make lifestyle changes seem more manageable. 
Instead of taking food off, make sure to add healthy items in!
Restriction does not have to be part of your mindset when following a healthy diet. Instead of thinking about taking food off your plate, focus on what you can add. An easy way to start is aiming to add more vegetables. Make it a goal for vegetables to take up about half of your plate (or 50% of what you're eating). With this mindset you can feel good about adding more nutrient dense foods to your meal instead of thinking about what you may be leaving off the plate.
Pick one protein source to meal prep each week
Set yourself up for success by taking time to prepare at least one protein source to last you several days. It can be a baked sheet pan of salmon, chicken breasts in a slow cooker, a skillet of ground turkey, hard-boiled eggs, or a pot of black beans. These options are so versatile for quickly building a balanced meal. Try adding to salad, making tacos, serving with your favorite whole grain, or making a quick stir fry. 
Take advantage of nutritious convenience items 
Having healthy foods readily available is key to eating them regularly! Busy schedules can deter you from taking the time to cut up raw veggies, blend up a smoothie, or prepare another good-for-you snack. Instead, take advantage of convenience items to do the prep work for you. Buy a pre-made veggie tray, eggs that are already hard boiled and peeled, a pack of pre-portioned almonds, or ready-to-drink Soylent shakes. 
Soylent shakes are the ultimate convenience option that provides plant-protein, slow-burning carbohydrates, vitamins and minerals, and healthier fats. It's so easy to throw these items in your bag for the day – you truly have no excuse not to consume them! 
Take the first steps to a healthy lifestyle now, learn more about how Soylent Nutrition shakes can support your health goals!