How to Use a Shaker Bottle (And Clean It, Too)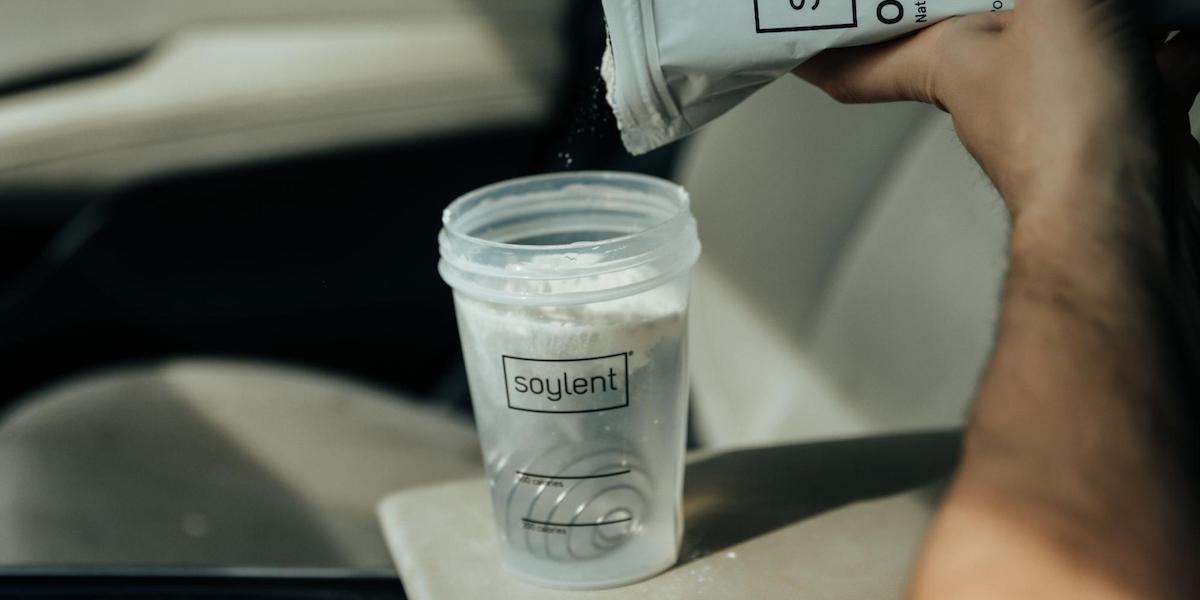 Shaker cups… seriously, try to go a day without seeing one; it's harder than you might think. Whether one's in the hand of an absolutely ripped gym bro or one's poking out of the neighborhood nanny's stroller, there's a reason you can't stop seeing shaker bottles. 
Shaker bottle, shaker cup, protein shaker, blender bottle, handheld mixer—they go by many names, but typically, they're all the same at their core, quite literally. The little sphere inside a blender bottle is what gives these simple bottles their magic.
The Value of a Protein Shaker Bottle
If you've made it to this post, you've probably had a few experiences with making protein shakes. You undoubtedly know the struggle of mixing powder and liquid; it doesn't always go so smoothly. 
Shaking things up in a standard cup with a lid doesn't cut it. Swirling the mixture around with a spoon—forget it; you'll be there for a while and still have annoying little clumps floating at the top. If you hear a business opportunity in this dilemma, so do we, and so have millions of others.
Suffering through a protein drink isn't fun for anyone. Meal replacements and protein powders aren't just about satisfying your body's needs; they also need to satisfy your palate and taste buds. As makers of one of the most successful meal replacement shakes, we despise the idea of someone having a mediocre experience with one of our products.
This is the perfect point to circle back to that infamous metal sphere. That little addition to your shaker bottles is designed explicitly for protein powders. The spiral structure cuts down bulky powders to create a seriously smooth texture you might expect from a blender. 
When your shakes are perfectly blended, you'll be able to better digest and enjoy them! A delightful snack is something you'll keep coming back to. Rather than hopping on the shake trend just to be disappointed by a mediocre taste and texture, it's time you give shakes a shot with a proper shaker bottle.
When you nail how to use a shaker bottle, what to put inside, and how to stack the ingredients, your whole attitude towards powdered drinks can change. From bland to something you actually look forward to—imagine that. 
How to Properly Pack a Shaker Bottle
Okay, so first, let's start off by saying that all shaker bottles are not made the same. But, for the sake of education, we're going to assume that most are very similar. The only real significant difference is the size. Shaker bottles typically come in three sizes 20oz, 28oz, and 32oz.
At Soylent, we only offer one size shaker bottle—20oz. Why? Because you truly do not need anything more than that to get all of the protein you need. Plus, we wanted to make something fool-proof for our powder meal replacement shakes. 
We know that most people in search of a blender bottle are looking for an on-the-go solution. So, we created our shaker bottles with fewer fill lines printed on them; this helps you know exactly how much powder and water to use for the perfect 400-calorie meal or 200-calorie snack. But, when you add other ingredients, it can get a bit harder to get the right ratios. 
Here's a quick guide you can follow to ensure that your shaker bottle is stacked to perfection when adding more ingredients to the mix.
Ice

Water

Extra ingredients: (If you want to add extras like chia seeds, dried fruits, hemp seeds, cacao nibs, coconut flakes, or anything else, now is the time to do so)

Soylent or protein powder

Water

Ice
This 'perfect stack' and some help from a  blender ball allow for all of your ingredients to blend together seamlessly. 
Pro tip: If you're looking for something a little creamier, try subbing water for other good-for-you liquids. Coconut water, green juice, non-dairy milk, and kefir are great alternatives that will help keep your protein shake lifestyle interesting. 
How to Clean Your Shaker Bottle—the Right Way
This might be the most important tip we can give you: cleaning your shaker bottle the right way is crucial for your health and the lifespan of your cup. 
If you're like most, you're probably using protein powder or meal replacement shakes on the go. So, cleaning it right away can sometimes be impossible. Yet, you're well aware of what happens when you leave a bottle unwashed for too long. It gets gross. Plain and simple. 
An unwashed shaker bottle is a perfect environment for bacteria to grow. If you don't properly maintain your bottle, you might be ruining all of your efforts to fill your body with good fuel. Ending up with a dirty shaker bottle is inevitable, so here's how to fix it:
1. Soak Your Cup in Soapy Boiling Water
No, it's not just you; we've all let gunk sit in our cups and build up to unspeakable levels. Don't worry, though; this kind of neglect is still reversible; you don't have to trash the whole cup. 
Boil water, add soap, and let the combo sit inside your bottle for a while. If you can let the entire cup sit in boiling soapy water, that's even better. This process will loosen everything up to make washing really easy. After some soaking, gunk and grime will loosen up and become much easier to wash away.
The shaker ball is probably one of the hardest things to clean, so let that soak in the water, too. The soak will help melt away caked-on ingredients and clean all of the ball's twists and turns. When the water is no longer boiling, wash both the cup and the ball with a sponge and soap to get everything completely clean. 
2.Don't Forget About the Lid
Please do not forget about the lid. Letting your lid sit on the sidelines while you clean everything else ruins all of your efforts. The top can hold on to just as much bacteria as the cup and shaker ball. So please, do not forget to soak the lid, too. 
A clean lid also helps keep your straw and snap closures working at their best.
3.Use Vinegar for Extra Cleaning Power. 
If you really let your shaker bottle get bad, add some vinegar into the mix. White vinegar is a great natural disinfectant. Plus, vinegar can help attack any nasty odors that have been created while your bottle was neglected. 
Let your lid, bottle, and blender ball soak in some vinegar first and then some soapy boiling water before you start scrubbing. Your shaker bottle will be as good as new once you're done. 
Why Soylenteers Love Their Shaker Bottles
Soylenteers have been using our meal replacement powders since day one; they're pretty much pros on shaking up scrumptious meals by now. With the addition of the shaker bottle, our community of Soylent lovers can incorporate a nutritious and complete meal into their lives each and every day. Here's what the people have to say:
Replaces pesky pickle jars. "Love the blender bottle. Mixes the powder a little more thoroughly than the pickle jar I used to use. I still have my pitcher from my original subscription and like it as well, but I am usually mixing individual meals instead of a pitcher full." - Will 
Get's right to business. "It gets the job done. It also comes with the little scoop for the powder which I'm down for." - Noble
One and done solution for when hunger hits. "So much better than the pitcher system. I just pour the powder into the cup to the desired calorie line and mix with water. It sits in the fridge until it's nice and cold and voila, a meal is ready whenever I get the stomach rumbles." - Chris
No leaks detected. "I bought this bottle for Soylent powder, but I'm using it more now for my other powder drinks. It's a solidly constructed bottle. The parts are fairly easy to clean. The cap really snaps when you open it or close it. This makes it a bit hard to open, but I like how firm the seal is." - Ross
You'll thank yourself later if you decide to invest in a shaker cup. Once you start to use a well-designed bottle, you'll never go back to basic stirring and swirling. 
The perfect-sized bottle will help make measurements easy, the metal sphere will break up clumps for the perfect texture, and some simple cleaning solutions will let you get good use out of your bottle day after day.