Soylent for Good: Empowering Change through #SoylentForGood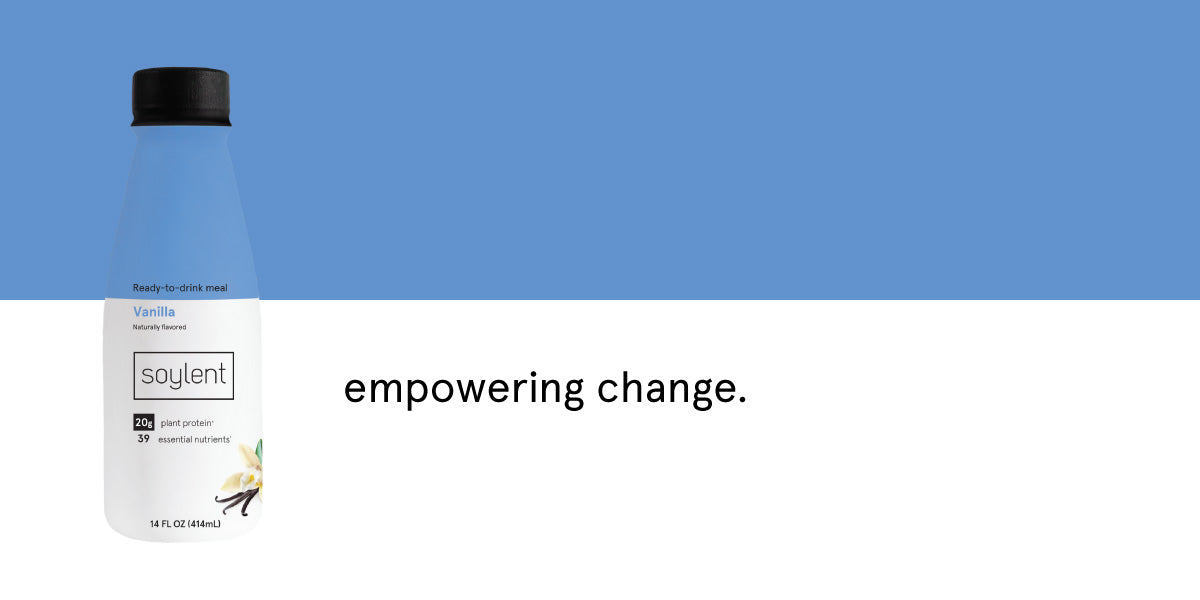 In a world facing numerous challenges, from food insecurity to environmental sustainability, it is essential for companies to leverage their expertise and resources to make a positive impact. Soylent, a leader in complete nutrition, is committed to giving back through its innovative program, #SoylentForGood. In this article, we will explore how Soylent is using its expertise to empower change, support communities in need, and promote a healthier and more sustainable world.
Addressing Food Insecurity
Food insecurity affects millions of individuals worldwide, including many within the United States. Recognizing this pressing issue, Soylent has taken proactive steps to combat hunger and improve access to nutritious food. Through partnerships with various charitable organizations, Soylent donates its products to food banks, shelters, and communities facing food insecurity. This helps ensure that individuals and families in need have access to a convenient and nutritionally complete meal replacement option.
Disaster Relief and Emergency Situations
During times of crisis and natural disasters, access to proper nutrition becomes even more critical. Soylent understands the urgent need for immediate support in such situations. Through its #SoylentForGood program, the company provides emergency relief efforts with nutritious meal replacements. By collaborating with disaster response organizations, Soylent plays an active role in supporting affected communities and helping individuals maintain their health and well-being during challenging times.
Environmental Responsibility and Sustainability
Beyond addressing immediate hunger needs, Soylent is committed to sustainability and minimizing its environmental impact. The company recognizes the urgent need to reduce greenhouse gas emissions, conserve resources, and promote a more sustainable future. Through sustainable sourcing practices and a focus on plant-based protein, Soylent aims to reduce its carbon footprint. By encouraging the consumption of nutritionally complete meals that require fewer resources and generate less waste, Soylent contributes to a more sustainable food system.
Partnerships with Non-Profit Organizations
Soylent's commitment to doing good extends beyond its own initiatives. Through strategic partnerships with non-profit organizations, Soylent maximizes its impact and supports a wide range of causes. By leveraging its resources, expertise, and brand influence, Soylent contributes to initiatives addressing hunger, poverty, education, and environmental conservation. By collaborating with like-minded organizations, Soylent amplifies its efforts and creates a network of positive change.
Empowering the Community
#SoylentForGood goes beyond traditional philanthropy. Soylent actively engages with its community, empowering individuals to make a difference themselves. Through campaigns, events, and social media outreach, Soylent encourages its customers and followers to get involved in charitable activities and support causes that align with their values. By fostering a sense of community and collective responsibility, Soylent inspires individuals to be agents of change and make a positive impact in their own communities.
Measuring Impact and Transparency
Soylent recognizes the importance of accountability and transparency in its social impact initiatives. The company diligently measures and evaluates the impact of its give back programs to ensure they are making a tangible difference. By sharing regular updates, data, and stories of change, Soylent provides transparency to its customers and stakeholders, instilling confidence that their support contributes to meaningful outcomes.
Soylent's #SoylentForGood program showcases the company's dedication to using its expertise and resources for the betterment of society. By addressing food insecurity, providing disaster relief, promoting sustainability, and empowering communities, Soylent demonstrates its commitment to making a positive impact.
Through strategic partnerships, customer engagement, and a focus on transparency, Soylent invites individuals to join the movement and be part of a collective effort to create a healthier, more sustainable world.