Squared is back, with upgrades!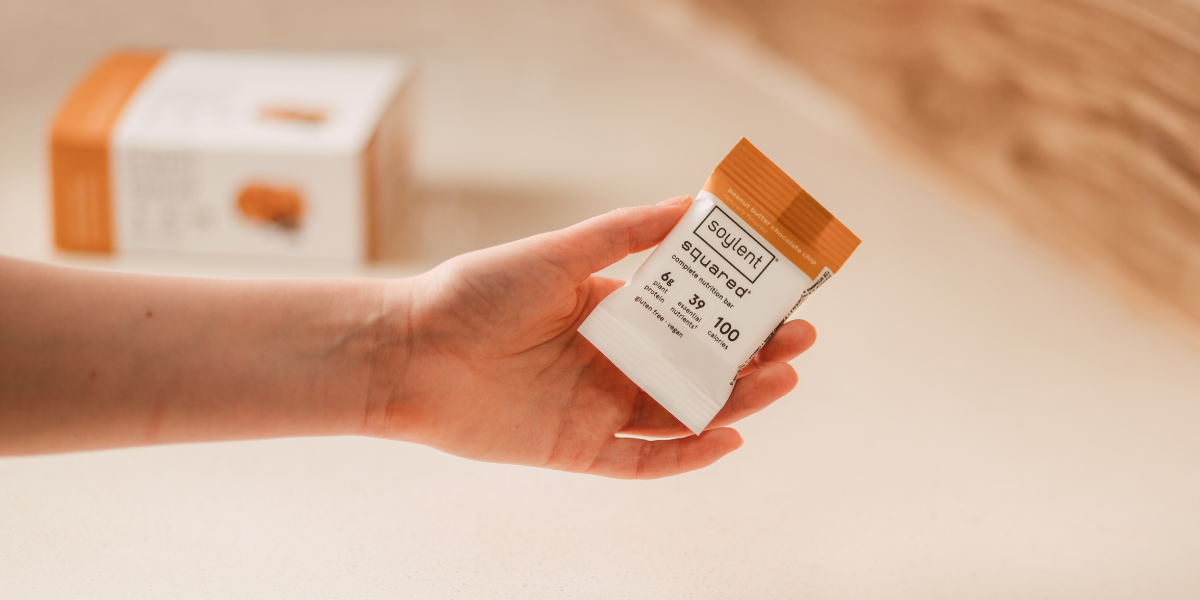 Reintroducing Soylent Squared.
You're hungry. You're not hungry enough for a meal, but you need something to power your body through the rest of the day. And you're trying to avoid the typical sugar-loaded, candy bar.
That's where Soylent Squared comes in, they are small in size, yet big on Nutrition.
These 100-calorie complete nutrition bars are packed with 6 grams of plant-based protein, 39 essential nutrients including 28 vitamins & minerals, 9 amino acids, and omega 3 & 6 with just 1g of sugar.
Nutrition Anywhere
Soylent Squared is the perfect snack. It can be taken on the go, eaten as a snack between meals, or enjoyed as a sweet, nutritious mini treat. No melting, no fuss, no messy hands - just delicious.
What has changed?
Soylent Squared is now available in two delicious flavors, Chocolate Brownie a previous crowd favorite as well as the top requested flavor, Peanut Butter Chocolate Chip. The improvements include a 20% increase in protein and half the sugar of the original formula, making them more nutritious and more delicious than ever before.
Answering Your Top Questions About Complete Nutrition Bars
Squared is an easy, healthy option to eat on the go or when you just need a quick bite and it provides the nourishment your body needs to keep going.
Q1. Who is Squared intended for? Is this a protein bar?
Great question! Soylent Squared is more than just a protein bar. These mini complete nutrition bars are great for anyone who is looking to give their nutritional intake a boost in a convenient form that is easy to eat on the go.
Q2. Is Soylent Squared vegan?
Yes, Soylent Squared is plant-based and completely vegan. Our plant based products are equally good for you, good for the planet, and delicious!
Q3. How long do they last?
Unlike many other snack or protein bars, Soylent Squared is not covered in chocolate, so throw them in your backpack, purse, or leave them in your car without the fear of melting. They are also shelf stable for up to 1 year, so stock up and have them anywhere you need an easy and nutritious snack!
Q4. How many should I eat?
That's entirely up to you. Since Soylent Squares are only 100 calories (compared to the 200+ for a traditional meal bar) we make it easy for you to customize your intake with this mini size. Plus, if you need 2, now you can indulge in 2 flavors instead of one!
Give them a try and taste why our squared bars are so popular!