Sustainability of US Grown Soy: A Champion Protein Source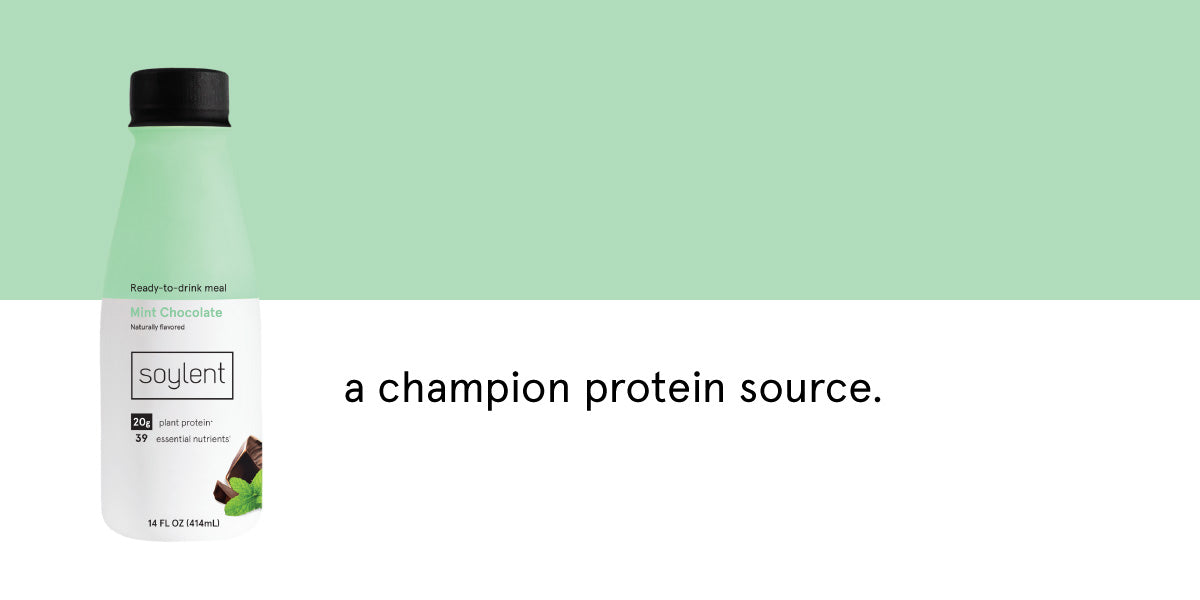 In the quest for sustainable protein sources, one crop shines as a beacon of environmental responsibility: soy. With its versatile applications and numerous health benefits, soy has garnered attention as a plant-based protein powerhouse. In this article, we will explore the sustainable aspects of US-grown soy, backed by scientific research and evidence from top-tier journals. By delving into the environmental impact and regenerative potential of soy cultivation, we will highlight why it stands as the most sustainable protein source available today.
Sustainability and the Search for a Better Future
As the world faces mounting challenges such as climate change, deforestation, and resource depletion, sustainability has become a central focus in every industry. In the realm of food production, finding protein sources that minimize environmental impact while meeting global nutritional needs is of utmost importance. Incorporating sustainable practices in agriculture can contribute to mitigating greenhouse gas emissions, conserving water resources, and promoting biodiversity.
The Sustainable Credentials of US Grown Soy
Land Efficiency: Soy cultivation stands out for its impressive land efficiency. Research published in the journal Environmental Science & Technology shows that soy requires approximately 12 times less land compared to beef production for the same amount of protein output. This efficient land use contributes to reduced deforestation, which is a significant driver of biodiversity loss and carbon emissions.
Water Conservation: The sustainable use of water resources is crucial for maintaining ecological balance. In terms of water efficiency, soy production outperforms animal protein sources. According to a study published in the Proceedings of the National Academy of Sciences, the water footprint of soy is considerably lower than that of beef, pork, and poultry. US-grown soy requires approximately 13 times less water than beef for the same protein output.
Nitrogen Fixation and Soil Health: Soy has a remarkable ability to fix atmospheric nitrogen, reducing the need for synthetic nitrogen fertilizers. This process, facilitated by symbiotic bacteria in soybean roots, enhances soil fertility and reduces the risk of nutrient runoff into water bodies, which can lead to harmful algal blooms. The Journal of Environmental Quality highlights the importance of leguminous crops like soybeans in sustainable agriculture due to their ability to enhance soil health and reduce nitrogen pollution.
Carbon Sequestration: Soy cultivation can contribute to carbon sequestration, the process of capturing and storing atmospheric carbon dioxide. A study published in the journal Global Change Biology found that soybeans can accumulate substantial amounts of carbon in the soil, acting as a carbon sink. This sequestration potential helps mitigate climate change by reducing the concentration of greenhouse gasses in the atmosphere.
Genetic Modification and Reduced Pesticide Use: Genetically modified (GM) soy varieties have been developed to resist pests and diseases, resulting in reduced pesticide use. This sustainable farming practice minimizes chemical exposure to the environment and promotes healthier ecosystems. Research published in the journal Environmental Science & Technology suggests that GM soy cultivation significantly reduces pesticide use compared to conventional soy production methods.
Amidst the urgent need for sustainable protein sources, US-grown soy stands as a shining example of environmental responsibility. Supported by scientific research from top-tier journals, soy cultivation demonstrates impressive sustainability credentials, including land efficiency, water conservation, nitrogen fixation, carbon sequestration, and reduced pesticide use. By embracing soy as a primary protein source, we can foster a more sustainable food system, mitigate climate change, protect biodiversity, and preserve precious natural resources for future generations. Let us embrace the regenerative potential of US-grown soy and pave the way for a more sustainable and nourishing future.