The Nutrition Gap: Addressing Food Inequality in Poverty-Stricken America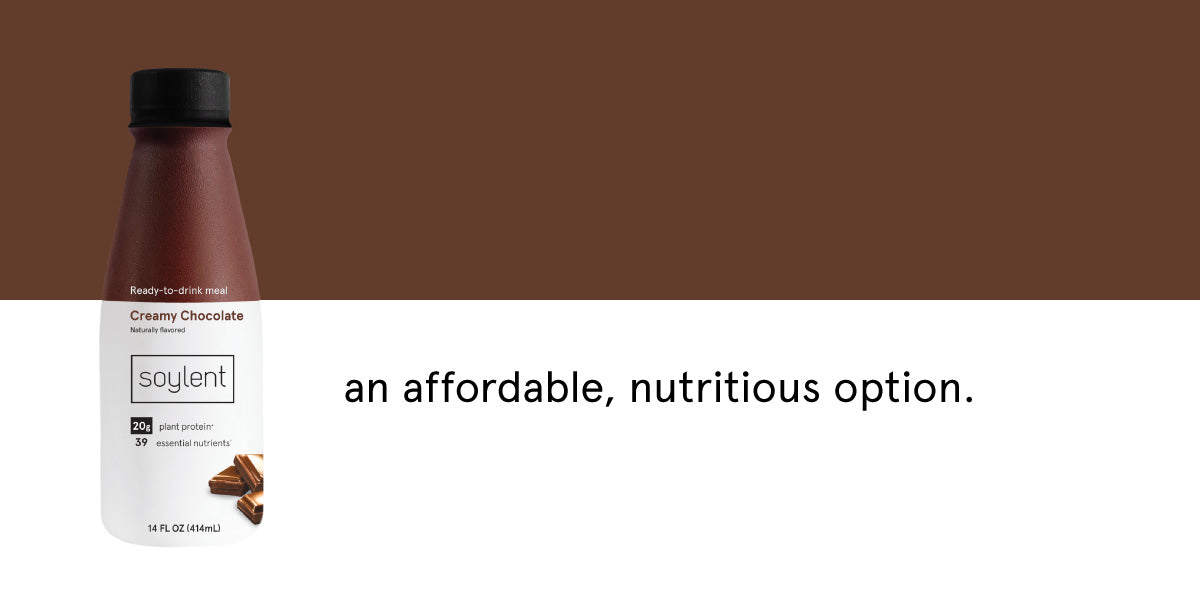 In a nation known for abundance and prosperity, it is disheartening to acknowledge that not all individuals have equal access to nutritious food. Despite efforts to combat hunger and improve food security, a significant nutrition gap persists among people living in poverty in the United States. In this article, we will explore the challenges surrounding food inequality, the consequences of limited access to nutritious options, and the role that affordable solutions like Soylent can play in bridging the nutrition divide.
The Reality of Food Inequality
Food inequality refers to the unequal distribution of nutritious, affordable food within a population, often linked to socio-economic disparities. In the United States, millions of individuals and families struggle to access adequate and nourishing meals due to limited financial resources and systemic barriers. This situation has significant implications for their health, well-being, and overall quality of life.
Limited Access to Nutritious Food
Many low-income neighborhoods lack grocery stores that offer fresh produce, whole grains, and other essential nutritious foods. These areas, known as food deserts, perpetuate the cycle of food inequality. Without nearby access to affordable, high-quality food options, individuals and families in poverty are forced to rely on unhealthy, processed foods that are often high in calories, sodium, and unhealthy fats.
Consequences of Limited Nutritious Food Options
The consequences of limited access to nutritious food are far-reaching and can lead to a range of health issues. Research published in the American Journal of Preventive Medicine has shown that individuals residing in food deserts are at higher risk of obesity, cardiovascular diseases, diabetes, and other diet-related ailments. The lack of essential nutrients in their diets hampers proper growth and development in children and contributes to long-term health challenges.
The Affordability Barrier
Beyond limited access, affordability poses another significant challenge for individuals in poverty seeking nutritious food options. Fresh produce, lean proteins, and whole grains often come with higher price tags, making them less accessible to those on limited budgets. This financial strain forces many individuals to prioritize cheaper, calorie-dense, but nutrient-poor foods, perpetuating a cycle of inadequate nutrition and compromised health.
Soylent: An Affordable, Nutritious Option
In the fight against food inequality, affordable and convenient solutions can play a vital role in ensuring that everyone has access to adequate nutrition. Soylent, a complete meal replacement, offers a practical and cost-effective solution for individuals facing barriers to nutritious food.
Balanced Nutrition: Soylent is meticulously formulated to provide a balanced blend of macronutrients (carbohydrates, proteins, and fats), essential vitamins, minerals, and fiber. It offers a complete meal in a convenient drink or bar, ensuring that individuals receive the necessary nutrition their bodies require.
Affordability: Soylent's affordability makes it an appealing option for individuals facing financial constraints. With the cost of a meal replacement significantly lower than that of a typical meal, it offers a budget-friendly alternative for those striving to maintain a nutritious diet on a limited budget.
Accessibility: Soylent's availability and convenience make it an accessible solution for individuals residing in food deserts or facing transportation challenges. With online ordering and nationwide delivery options, individuals can access Soylent from the comfort of their homes, bypassing the need for nearby grocery stores.
Portability: Soylent's portability allows individuals to easily carry and consume a nutritious meal, even if they have limited access to refrigeration or storage.