How to Level Up Your Morning Routine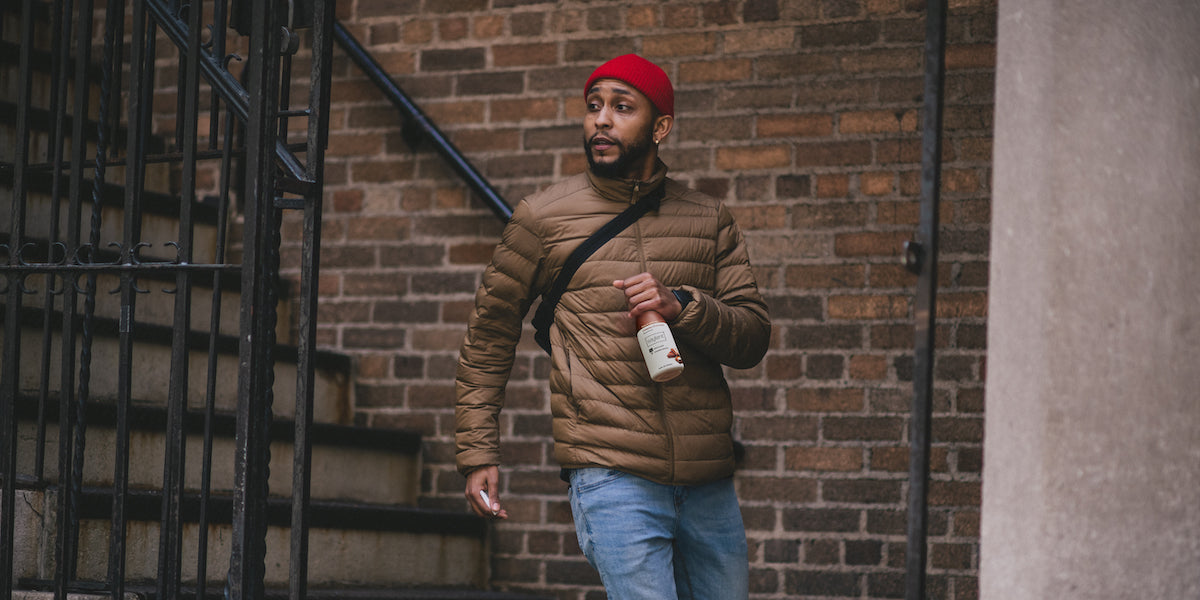 Mornings are, perhaps, the most difficult part of your weekdays. Not only do you have to deal with the dazed aftereffect of waking up, you also have to make sure to get ready for the rest of your day. Showering, eating, and getting dressed usually takes more time than we think. 
Sometimes we wish we could fast forward through the mornings. Instead of feeling dread when constantly rushing out the door, why not try to make your mornings enjoyable? 
If you are not a morning person, then this is easier said than done. But that is where we come in. We have curated some ideas to help you create the best morning routine.
1.  The Early Bird Really Does Get The Worm
Have you ever felt that there is not enough time in a day? One method to fix this is by waking up earlier.  Setting an early alarm clock can have the ability to greatly enhance your mornings.
Waking up a bit earlier  can give yourself more time to get ready. Hastily brushing your teeth, showering, and eating breakfast will do nothing but increase your stress levels. Having time to prepare for the day ahead can help you feel more relaxed and ready to get stuff done! 
While it may seem hard at first, an early alarm brings multiple benefits to your body. l you will eventually find it easier to wake up early. There will be less irritability, a brighter mood, and improved alertness during your mornings.
If you just can't stop hitting snooze, another method is a cold shower. Before those––who prefer hot showers or showering at night––click away, you should be aware that we're not telling you to change your ways. But if you are curious on how a cold shower helps you, check this out: 
A definite benefit of cold showers is their ability to wake you up. Rather than having hot water relax your body, cold water influences you to quickly wash yourself and get out. This diminishes your time in the bathroom and gives you an opportunity to tend to other matters before going to work.
2. Digital Detox
One of the prime reasons why we rush through our morning schedules is due to distracting items. These have the ability to hinder your progress and, in turn, make you late for work. In order to keep your morning routine moving and grooving , try to reduce the amount of obstacles that halt your progression. 
The biggest distraction? You guessed it: your phone.. We understand the temptation to scroll through your preferred app — Instagram, Tik Tok, Snapchat or even your work email. When watching endless videos or texting your group message, you can lose track of time, wasting precious minutes from your morning routine. As a result, those precious moments you could have spent taking care of yourself are now lost. 
If you usually scroll through social media in the morning, try using a timer on your phone so it tracks how long you're using an app. By limiting the amount of time you spend on a platform, you have more time to focus on yourself. 
3. Plan Ahead
We know that getting everything done in the morning may seem overwhelming. To avoid the stress, plan ahead.
For example, even if you aren't a fashion expert or voted best dressed in High School, deciding what to wear can really slow down your mornings. Even though getting dressed is, technically, a part of your routine; wasting ample amounts of time trying out some outfits can impede your progress. We all want to look nice throughout the day. Yet, it is difficult with the limited time you have in the morning. 
Have trouble picking an outfit in the morning? Choose what you are going to wear the day before. Planning ahead will, simultaneously, allow you to pick clothes you like and eliminate the time you usually spend choosing them.
3. Fuel Up Fast With Easy Breakfast Ideas
You cannot make a great morning routine without factoring in the most important meal of the day. Breakfast helps kick-start the day by providing your body with energy and nutrients. 
Though you are free to eat any food during the morning, keep in mind: healthier eating options can improve how you feel. Two good high protein options include a breakfast burrito or a breakfast sandwich. An ideal post-workout meal would be veggies, avocados, and organic, preservative-free meat with whole wheat bread or a whole wheat tortilla wrap.
When you're in the mood for something light, try making a morning protein shake. Protein shakes are a nutritious and portable way to have breakfast on the go. What makes them even better is their simplicity. 
Our complete-meal powder is easy to use: scoop, shake, and go! Enjoy 20g of protein and a light, sweet taste. Mix Original into your favorite smoothie to create your own flavor profile or enjoy it on its own for a velvety-smooth meal.
If you do not know where to start or lack the time to find some protein shake recipes, grab a bottle of Soylent Complete Protein Chocolate. This shake delivers an impressive 30g of complete plant-based protein in just 11oz. It includes 9 amino acids, 5g of BCAAs, and 39 essential nutrients with 0g of sugar.
Your New Morning Routine Checklist
Mornings can be a pain, but you have the power to turn them into a pleasure. By implementing helpful and productive morning routine ideas into your schedule, you can use your time in an efficient manner before heading out the door. Not to mention, your stress levels will decrease, and who doesn't love that?