Hunger vs. Food Insecurity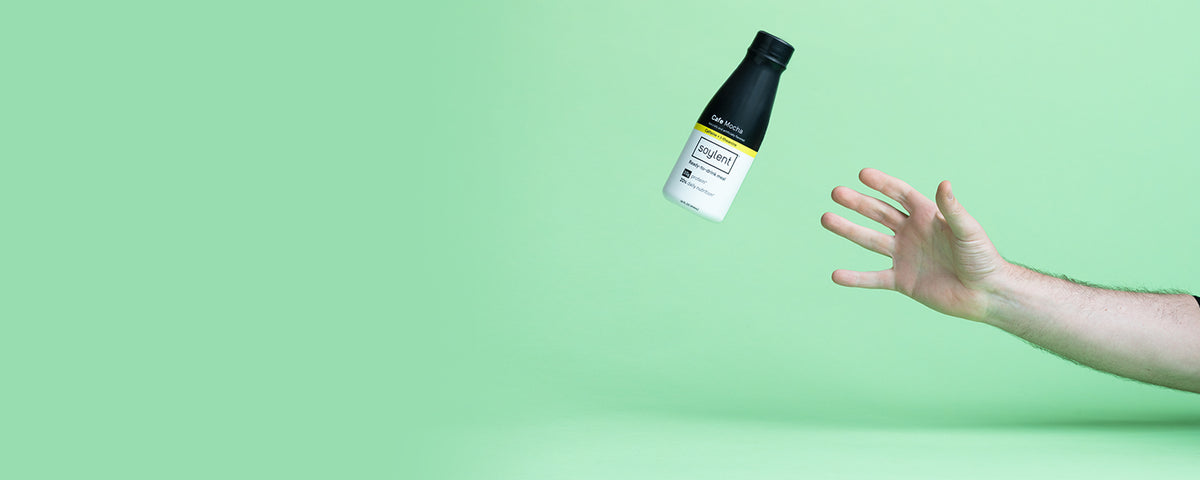 What is food insecurity?
We've all been hungry. You're probably a little hungry right now, or you could go for a light snack at least. Well, hunger isn't the same as food insecurity. For folks that are "food insecure" physical feelings of hunger are accompanied by limited or uncertain access to enough food to support a healthy lifestyle. People who are food insecure don't always know where they'll get their next meal.
Food insecurity is often connected with a lack of resources — employment, income, housing, or adequate healthcare, just to name a few. These kinds of issues don't exist in isolation and often complicate each other. For example, if you don't have enough to eat, you turn to low-cost, low-quality foods to feel full. But those foods don't necessarily deliver the nutrients your body needs, and you end up still feeling hungry. So you eat more low-quality food and then the cycle continues. To compound the issue further, obesity is also increasingly common among food insecure populations in the Western world. Obesity and other health issues can prevent individuals from gaining long-term employment, and with no employment, they can't afford housing, and without housing..
To put it too simply: Food insecurity is complicated.
What are the statistics?
Food insecurity is a big idea to wrap your head around. To put it in perspective, here are a few stats from some trusted non-profits who have made it their mission to bring an end to food insecurity and are leaders in their field.
More than 41 million Americans are food insecure. That's more people than in the entire state of California. (Feeding America)
More than 820 million people are food insecure worldwide. If these food insecure individuals made up a country, it would be the third largest country in the world, behind China and India. (World Food Program)
Malnutrition costs the U.S. economy more than $160 billion annually. That's more than the total cost of Hurricane Harvey — our nation's most costly natural disaster to date. (Bread for the World)
What is Soylent doing about it?
You've heard us say before that we're on a mission to make unhealthy and unsustainable food voids obsolete. Helping to end food insecurity is a part of that mission. And while we're experts on nutrition, we still have a lot to learn about the food insecurity crisis.
That's why we partner with organizations who are experts in food insecurity. These partners include food banks, food rescue organizations, homeless serving organizations, international hunger relief, and disaster relief. To date, we have donated more than 1.6 million meals, through a combination of product and financial support. But there's still a lot more to do.
Mark your calendars
Mark your calendars: On World Food Day (10/16) we are partnering with the World Food Program USA on their #ZeroHunger by 2030 initiative. We're donating 1 meal to World Food Program USA for every bottle of our ready-to-drink Soylent sold — for the entire day! That means we can solve your hunger and work to end food insecurity at the same time. Talk about win-win.
The more you buy, the more we give! That means 1 case for you = 12 meals for World Food Program USA, 2 cases = 24 meals, 3 cases… well, you know how math works.
As we look forward to 2019, we're working to expand our #SoylentForGood philanthropy strategy. We'll be investing in a variety non-profits who are all working to end food insecurity both domestically and abroad. Join us!
___
On October 16th, 2018, Soylent will donate 1 meal - at the cost of $0.33- for each bottle of RTD product purchased, excludes powder purchases. For every new subscription 12 meals will be donated. Applicable to all RTD products purchased through 11:59pm PDT on October 16th. This offer is exclusive to sales made on Soylent.com. We will donate a maximum of 35,000 meals to WFP USA. Offer applies to U.S. customers only but void in IL, HI, MS, MA, SC and AL. No portion of the purchase is tax deductible. Learn more about WFP USA HERE.