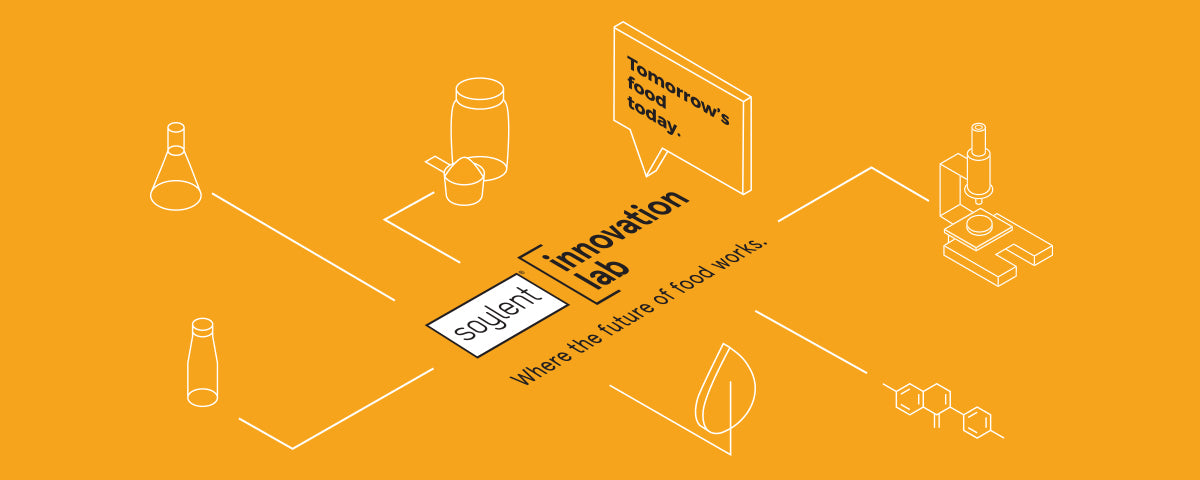 It's been a busy year here at Soylent. Not only have we had some exciting product launches, we've also thrown our inaugural "Tomorrow's Food Today" events. At these events, we bring together food-tech specialists, food scientists, and emerging food-tech startups to talk the future of food, sustainability, and more.
Read on to find out more about our exclusive recent events in Los Angeles and New York.
West Coast vibes.
Because one of our goals is to foster community in food innovation, we're launching the Soylent Innovation Lab — a co-working space here in Los Angeles dedicated to bringing together food-tech companies and individuals who share our goals, vision, and values.
For the launch of our Innovation Lab, we invited some amazing innovators and thinkers together in Los Angeles to have a frank and lively discussion about nutrition, how the landscape of food is evolving, and how we can work to change the way the world looks at food.
Joining us were Abby Leibman, president and CEO of MAZON; Academy Award nominated director and filmmaker, Scott Hamilton Kennedy; Jonathan Scheiman, co-founder and CEO of FitBiomics; Mark Rampolla, co-founder and partner from Power Plant Ventures; and Soylent CEO Bryan Crowley.
Interested in our Innovation Lab? It's easy to apply online. Just provide us with a little bit of information about your company, why you'd be a great fit for Soylent Innovation Lab, and anything else you think might be important. We're so excited to be embarking on this next chapter and hope that you'll be joining us!

East Coast style.
We're dedicated to making complete meals and better nutrition accessible to everyone and it's our mission to make food voids obsolete. So our sister event in New York City focused on the future of sustainability. The big question on everyone's mind: With the global population expected to hit 9.7 billion by 2050, how are we gonna feed everyone?
Soylent CEO Bryan Crowley, Jonathan Scheiman, and Scott Hamilton Kennedy joined us once again. As well as a few new faces, including Ann Yang, co-founder of Misfit; David Benzaquen, founder and CEO of PlantBased Solutions; and Robyn Shapiro, founder of Seek Food.
Brands like Ocean Hugger Foods, Ripple Foods, Umami Foods, Bowery Farming, and Seek Food were also present. And we treated everyone to a special live cooking demo from Chef Jordan Kahn.
In conjunction with our New York event, we were excited to announce a 100,000 meal donation to Island Harvest Food Bank and City Harvest in the New York area as part of #SoylentforGood. We're proud to have donated more than 1.6 million meals (and counting!) to organizations like these.
A special thank you to all our amazing speakers for their time and knowledge! Keep an eye out for information about future events and opportunities.