How to Create and Market a Product of the Year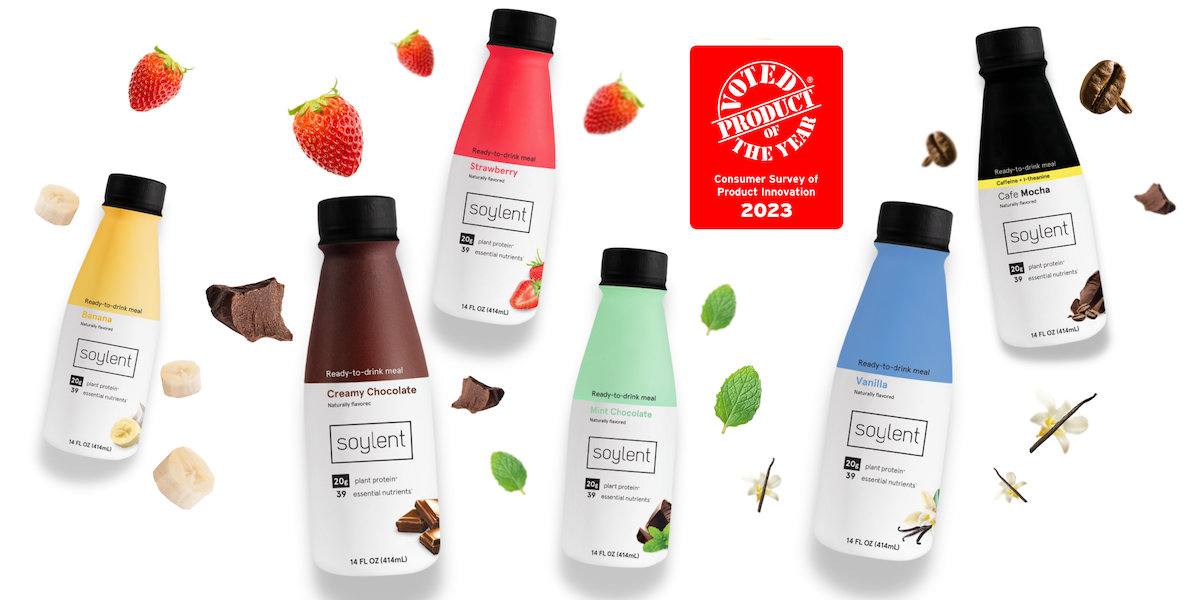 Written By: Soylent, CEO - Demir Vangelov
At Soylent, we're proud that our beverages provide millions of people a healthy option for complete nutrition, without compromising environmental sustainability or impact. 
To win customer loyalty and build long-term profitability, however, we knew we needed to do more. A truly successful product must deliver on all levels — offering consumers an affordable, attractive, convenient drink that also tastes great.
Ultimately, our biggest measure of success is how much people enjoy our products. That's why we're honored that Soylent's complete nutrition shake was just named Product of the Year in the meal replacement category, based on a vote of 40,000 consumers conducted by Kantar Research. We're humbled by this response. It's a validation of our commitment to putting our customers first, as well as our belief that well-designed products that are good for people's health and the health of the planet can also taste amazing. 
To achieve success, taste and function must go hand in hand. 
After all, if you try a product and don't love it, you're less likely to become a devoted customer, no matter how healthy or sustainable it might be. Our goal has always been to provide consumers with the same enjoyable experience as drinking milk and sugar, but in the form of a plant-based protein shake. And our dedication to both function and taste means that consumers don't need to sacrifice convenience, nutrition, or enjoyment.
Making plant-based products taste great can be a challenge. Many companies add sugar to their products in order to improve their taste. But consumers are savvy and know that loading up on sugar isn't conducive to a healthy lifestyle. At Soylent, we're proud that we've been able to reformulate our beverage products and lower the amount of sugar in each serving. Our ready-to-drink products are now naturally flavored, better tasting and have only 1 gram of sugar. 
That commitment to innovation has been critical to developing a product that looks great, tastes great, and is good for you. And as happy as we are that consumers have selected Soylent as the best meal replacement product on the market, we know we can't rest on our laurels. We'll continue to iterate. We'll continue to improve. And we'll continue to listen to consumers, so that we can make sure we're giving them the best possible products that we can.